Preventive maintenance for rental properties is always better to perform than emergency maintenance because spotting a problem early leads to a cheaper repair.
Finding potential problems in your rental property will take some diligent work and can be daunting for a single person to perform, especially if a person owns multiple properties.
A shortcut list can help you examine which common problems may arise on a property and allow you to do those specific items. The less deferred maintenance you have on your property the greater your profit margins will be.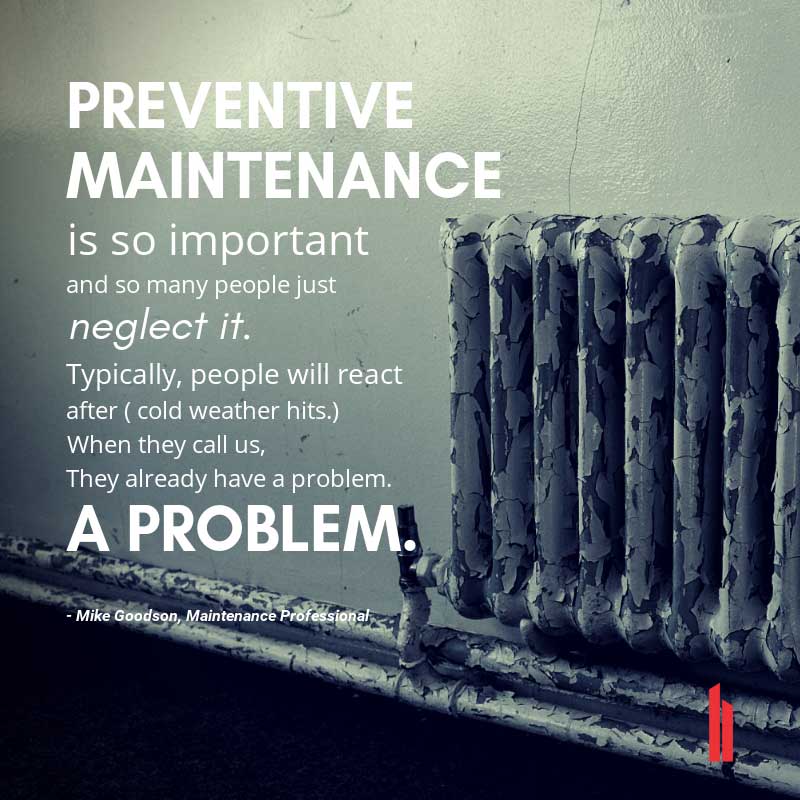 Preventative maintenance for rental properties starts with the exterior. Oftentimes renters will be aware of problems with the interior of the house but not necessarily the outside of the house since those problems are not starting the renters in the face everyday.
So it is quite possible that interior maintenance repairs will have already been reported and you will not need to do a special trip.
Common exterior maintenance includes:
Cleaning gutters
Clearing and washing the drains
Checking the roof
Inspecting the siding for signs of chipping, fading, and erosion
Looking for signs of bugs, particularly termites as those as a major problem for any house which has wood as a support or frame.
It is also important to wash the siding and windows of the property as well as checking to make sure trees are not a hazard to the property. These exterior checks are important because repairs on anyone of these items can be expensive, particularly anything that has to do with water damage or damage to the structure of the house.
[inf_infusionsoft_inline optin_id=optin_11]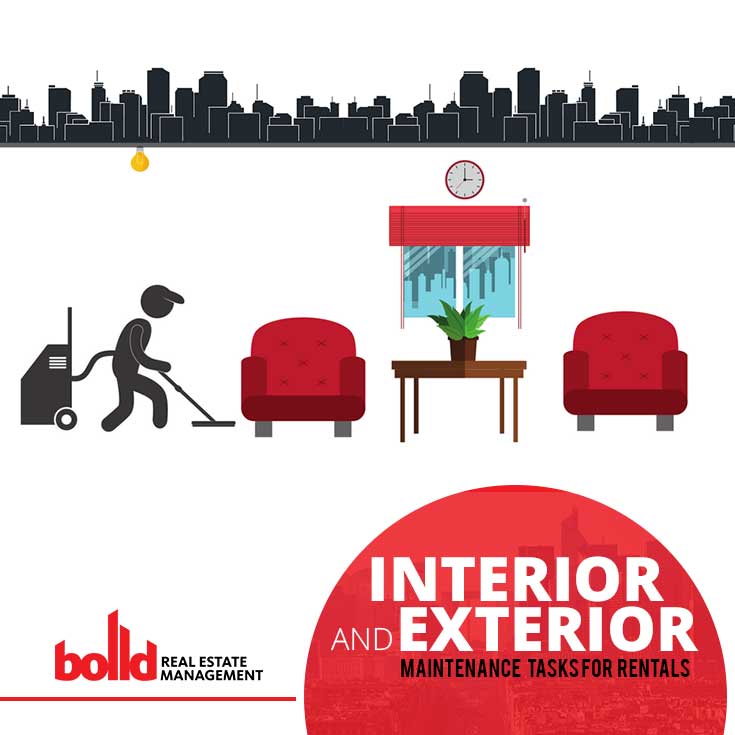 There are some interior preventative maintenance for rental properties which you should also do. Some of these items are things residents may not have noticed in their residency of the property.
Common interior maintenance includes:
Changing furnace filters
Vacuuming the refrigerator coils are two very important tasks which affect air quality and the life of your appliances.
Checking batteries on fire and carbon monoxide alarms is essential for the safety of your resident.
In addition, making sure dryer lint is not clogged in the exit pipe is important to prevent house fires.
Finally, give your door handles and other items which are attached to walls a tightening. If items are attached to walls and fall there is a great risk of injury which is undesirable for all landlords.
Preventative maintenance for rental properties is a simple task if it is kept up with.
Here at Bolld Real Estate Management, we've come up with a packaged service where our offer includes tenant placement to assistance in maintenance, so you won't have to think who to get things done with. Book a consultation with one of our expert property managers and get your rental property questions, resolved.
In Conclusion
Landlords are assisted greatly with the advent of youtube which shows how a variety of problems can be solved with a simple search. As a landlord, it is important to perform actions which will raise your profit margins, and preventative maintenance is a key aspect of efficiency.
This guide has given you a variety of ways to take some preventative measures to keep your house up-to-date. Preventative maintenance takes time but you will pay more money in the long run if you do not invest the time upfront in the preventative work.
[inf_infusionsoft_inline optin_id=optin_2]