Buying a home isn't a snap decision, and for most, it's a significant personal investment. You'll be conscientious about choosing a home that suits your needs for both the current and future years to come. One key decision you'll make is whether it'll be worth it to work with a realtor.
You'll want to clarify the buyer's agent commission and the possible benefits of working with a real estate agent.
On the flip side, you'll want to consider what it means to pursue your next home without a realtor and represent yourself independently.
First off, can you legally purchase a home without an agent?
Absolutely. Regardless of whether you're working with an agent, you'll be the signing and responsible party to any purchase agreement. An agent can advise and help you through the process of buying a home, but you'll be the person signing the dotted line.
Is there a buyer's agent commission if I work with an agent?
Yes, there is a buyer's agent commission, but this won't be the buyer's responsibility.
As a home buyer, you may be happy to know that per industry practices, the seller's agent generally takes care to split their commission earned with the buyer's agent. Listing agents generally market and use a split commission as a means to incentivize buyer's agents to check out a listing.
By enticing buyer's agents to check out and refer the listing to their clients, the seller's agent will aim to drive interest and drum up bid prices for the home. In this way, the seller's agent aims to ensure their client gets the highest possible sales price, which translates into a higher commission payout for the seller agent.
If the seller's agent commits to compensate the buyer's agent, wouldn't my agent have a conflict of interest?
Despite the payment arrangement, legally speaking, the buyer's agent has a fiduciary duty to represent their client's best interest.
This legal and binding obligation is highlighted in the Disclosure of Representation in Trading Services (DORT). This form is part of the paperwork an agent will sign before representing you. Your agent will also be obliged to disclose any potential remuneration from any deal that you sign.
Review the standard representation form that an agent will share with you [HERE].
What happens if I approach the listing agent to work out an offer for their client's home? Wouldn't this mean that the listing agent won't need to pay a buyer agent's commission, and the seller may be willing to accept a lower offer?
Without a buyer's agent, the listing agent won't need to split their commission. As a result, the listing agent may be inclined to accept a lower commission rate to maintain good relations with their client. It's a possibility but not a hard-fast rule. Remember, all commission payable is agreed upon within the initial listing agreement. Because of this, it'll be at the agent's discretion whether they'd be agreeable to a reduced commission.
If you go in as an unrepresented buyer, there won't be a buyer's agent involved. Hence, the listing agent will be managing the purchase paperwork that typically would be worked on by two agents. With the added work, a listing agent will likely not reduce the commission by the full buyer agent's commission. The seller is also by no means obliged to accept a lower offer for their home. There'll also undoubtedly be little incentive to do so in a highly active market.
The backstory and why dual agency has more or less been banned
A few years back, dual agency enabled one agent to represent both the buyer and seller in a transaction. Dual-agency legislation was introduced to promote a system where an agent could mediate and help buyer and seller parties successfully reach an agreement. This arrangement would also mean that only one agent would need to be paid per sales transaction.
The dual agency relationship was idealized, and there were innate flaws. Even a well-intentioned agent wouldn't be able to remain completely loyal and impartial to two clients with competing interests. This system was also ripe for abuse by less scrupulous agents who'd be interested in sealing the deal as soon as possible, at the expense of the buyer or seller.
Because of the inherent risks of the dual agency system, the BC government was obliged to make changes to protect the general public's best interests. And in 2018, dual agency representation was banned except for in very limited circumstances. You can read more about deal agency legislation from the BC Financial Service Authority website [here].
The truth about working with an unrepresented buyer
Despite a single agency relationship with the seller, the listing agent will hold some responsibility to an unrepresented buyer.
Because of a listing agent's capacity as a licensed professional, they are held to a higher responsibility. Namely, they must ensure that they don't exert undue influence on an unrepresented home buyer.
To mitigate the risks, a listing agent will provide you with a Disclosure of Risks to Unrepresented Parties. You may review this form [HERE]. This disclosure establishes that the listing agent in no way warrants representing you. The listing agent's fiduciary duty and sole interest will be to work in the best interests of their seller client.
Fundamentally, a listing agent can provide you with basic information regarding the listing for the home. But when it comes to signing a purchase agreement, the onus is on you to protect your interests as a buyer.
With the added risk of being vicariously liable for an unrepresented buyer's actions, a listing agent will prefer to work with a licensed and experienced buyer agent. In an active market, if you submit an offer as an unrepresented buyer, you may find yourself sidelined in favor of offers submitted by represented buyers.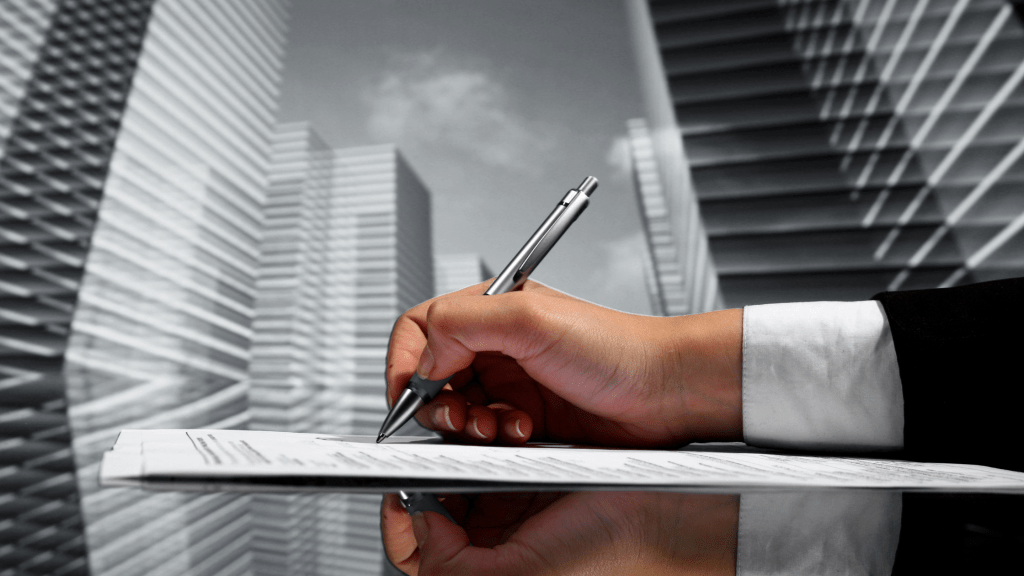 What are the benefits of working with an agent?
An agent's job is to facilitate and ensure their client has a positive and successful home buying experience.
Reputation in the industry is important! An experienced agent can provide you with valuable information and advice to protect your interests and ensure you're paying a fair price for a good home.
What to expect with working with a qualified agent
The list below is by no means exhaustive. But it should give you a general idea of what to expect when working with a qualified agent:
Your agent will do the research to find you choice listings. They will have access to the MLS (Multiple Listing Service), a primary marketing platform that realtors use to market and share their listings with other realtors. They will also reach out to their personal network of realtors .
Your agent will be motivated to filter, analyze, and isolate real estate investments that meet your current and long-term needs.
Your agent will negotiate on your behalf to ensure you submit a competitive and fair offer for a home.
Any written agreements or offers that you sign will be binding. An experienced agent will review all contract clauses and include subject clauses to protect your interests as a home buyer.
If a listed home is tenant-occupied, tenancy laws will also influence the sale transaction. An agent familiar with tenancy legislation will ensure your interests as the home buyer is protected.
As a part of due diligence, an experienced agent will also carefully review any legal documents that could affect you. This may include strata minutes, which may lay wind to impending financial liabilities as a strata lot owner.
Finally, an experienced agent will manage the behind-the-scenes work that supports the home buying transaction. These steps include collecting and holding your buyer's deposit in trust, arranging a final home inspection, arranging the conveyancing of purchase funds to complete the transaction, and arranging for a firm possession date for the home.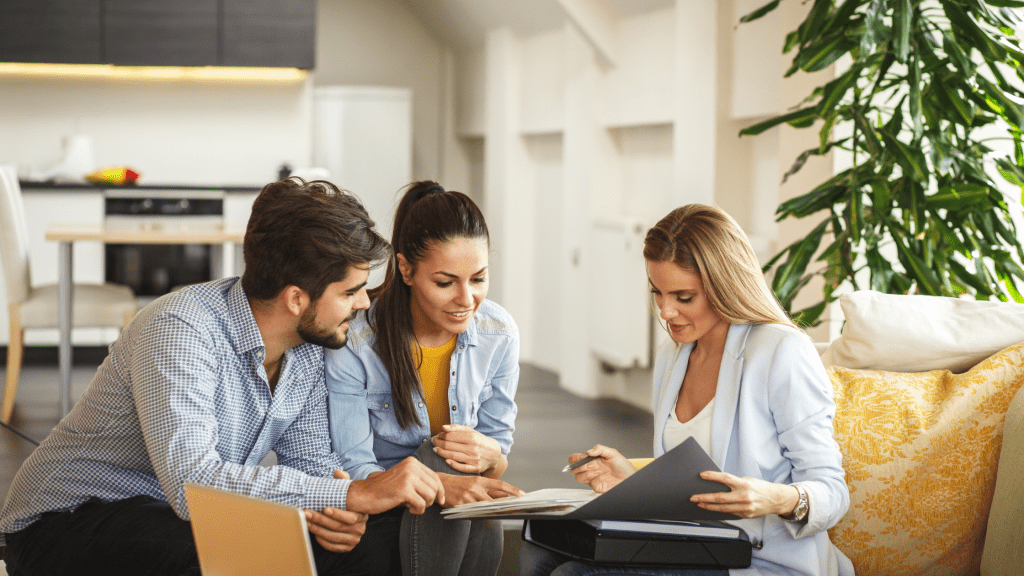 Conclusion – should you or should you not work with an agent?
Whether or not you decide to work with a real estate agent is a personal choice.
Even if you decide not to go with an agent, you should consider working with a legal professional. Such a party can help you review or draft the purchase agreement.
A purchase contract signed by both buyer and seller is legally binding. The mistakes you could make in writing your own purchase contract may far outweigh any costs of hiring a seasoned professional to help you through the process.
As real estate professionals, we've seen circumstances where home buyers ask for vacant possession of a tenanted home. Subsequently, the buyer finds themselves liable for 12 months' rent compensation to the vacating tenant.
As a home buyer, you should be diligent in protecting yourself from hidden costs or financial liabilities down the road.
The money you might save by going unrepresented is much lower than what an experienced and knowledgeable realtor can negotiate and save by working on your behalf.
Let us know what you think of our content. Leave us questions, comments, or thoughts in our comment section below!
If you're looking for some advice, we'd be happy to see how we can help you through your home buying journey.