When buying a home, there are a number of costs that go beyond the purchase price. As a home buyer, you'll want to be aware of and budget for these closing costs. One such cost is legal fees. Involving a lawyer doesn't come cheap. And you'll probably want to confirm if a legal professional needs to get involved and if there will be legal fees when buying your home. 
In the case where you're putting down a significant amount to purchase a home, you'll want to be sure you're getting what you're expecting. This is the primary value that a legal professional brings and provides when you're buying a home. They will ensure that you're getting the home without hidden attachments as far as the purchase contract goes.
How a lawyer gets involved in the home buying process
To support the transfer of homeownership, a lawyer will be integral to drafting legally enforceable documents for the title transfer of the home. In the process, a lawyer will work to ensure your interests aren't burdened by anything that's not been brought to your attention.
Due Diligence for a Home Buyer
Your lawyer will complete due diligence for yourself as the homebuyer through a number of activities including:
confirming that property taxes have been paid to date, and there's no balance that could affect you as the future homeowner
likewise, verifying all strata fees have been paid to date by the home seller
reviewing title to the property to confirm the home seller does hold the current title
confirming that there aren't any charges including mortgages, judgments, or liens that would impact your free title and unencumbered home ownership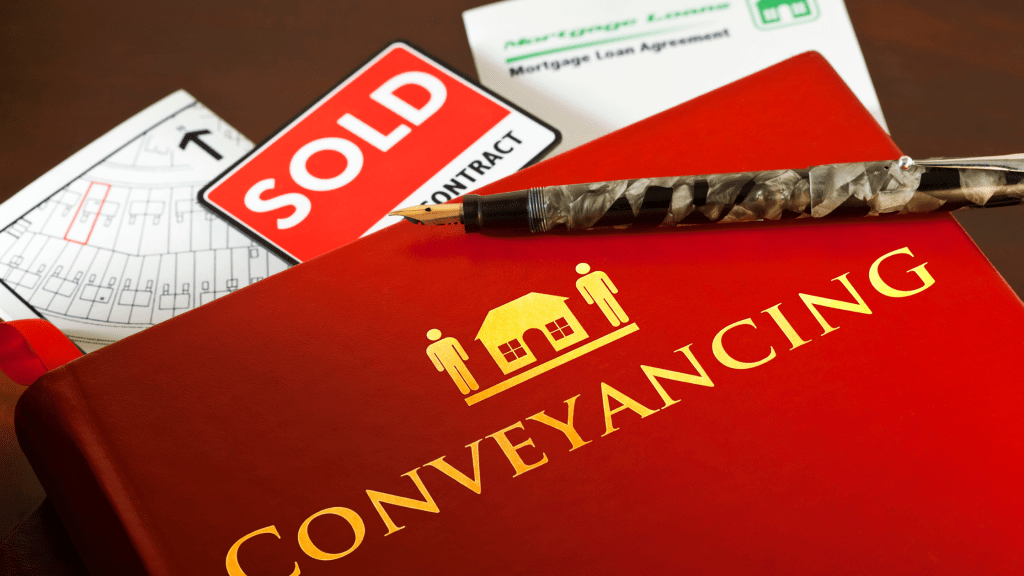 Legal Conveyancing Documents
Once your lawyer has completed the necessary due diligence on your behalf, they'll move onto the final step to prepare closing documents to legally transfer homeownership. Your lawyer will work with the seller's lawyer to complete legal closing procedures for the home. But it'll be your lawyer who prepares the signing package for both the home seller and buyer.
Buyer documents that your lawyer will prepare include:
Mortgage documents
Mortgage Commitment
Cost of Borrowing Disclosure Statement
Insurance documents
Tax documents
Form B – Mortgage
Purchase documents
Property Transfer Tax Return
Buyer's Statement of Adjustments
Seller representation documents that your lawyer prepares includes:
Form A – Freehold Transfer
Seller's Statement of Adjustments
GST Certificate
Residency Declaration
Parking stall or storage locker assignments (if it's a condo)
Site Survey Declaration (if necessary)
The seller representation documents will be shared with the seller's lawyer to review and confirm with the home seller.
Once the seller's side confirms the seller documents, your lawyer can prepare the signing package for the buyer and seller. The signing package includes the buyer and seller documents mentioned above. These papers certify the legal transfer of the home. 
Signing Conveyancing Documents on Closing Day
On closing day, both buyer and seller will sign conveyancing papers. And you, as the home buyer, will submit your final payment to settle the balances owing for the sales transaction.
Your lawyer will do a final check to ensure all outstanding balances have been paid into the sales proceedings by the responsible party. They'll also confirm other arrangements, including insurance coverage and mortgage assumptions.
Filing Legal Title Transfer for the Home
Once everything has been settled and put into place, your lawyer can then proceed to the final step to file the legal forms to transfer the title of the home, which include:
Form A – the Application to Transfer Ownership of Property;
Form F – Certificate of Payment;
the Property Transfer Tax Return; and
Form B – Mortgage as needed
With the legal paperwork completed, your lawyer will report the transaction and settle the sales proceeds to appropriate parties. They'll also order an official State of Title Certificate for yourself as the newly registered homeowner. And this concludes the legal title transfer for the home.
How much will you pay in legal fees?
Legal costs for a purchase with a mortgage can range from $ 1000 to $ 1300 regardless of whether you retain a notary public or a lawyer. Your legal fees can total a few hundred less if there isn't a mortgage.
It can make sense to work with a lawyer before closing.
As a buyer, sometimes, you might forgo working with a realtor. But, as you'll be signing a legally enforceable sales contract with a seller, you should ensure your interests are protected.
An experienced agent can help you put in the proper contract clauses that protect you as the home buyer. They'll also closely review all strata documents to shed light on underlying and pending costs.
Likewise, a legal professional who practices real estate law can thoroughly review your sales contract and set buyer protection clauses.
Working with a professional who is well versed in real estate contracts can give you the ease of mind in knowing that what you're signing for will be what you're expecting to get. 
Like, comment, or share if you found this content helpful.
If you're figuring out your next steps for buying your home, we'd be more than happy to talk through it with you.