Burquitlam is a neighborhood located on the boundary of Coquitlam and Burnaby, and its exponential growth has been underpinned by the development of the Evergreen Skytrain line. It's easy to access to Hwy 1 makes it a natural selection for homeowners looking for a bigger return on their investment dollar.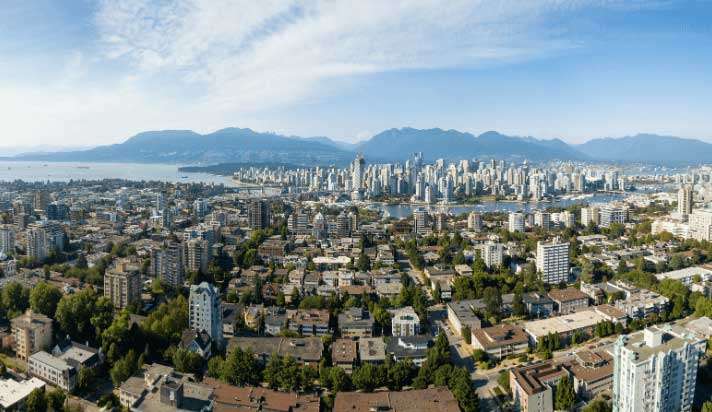 As the community and general public manage the covid situation, many businesses have elected to allow employees to work from home. This transition nixes the commute time and there is a marked trend and shift away from the downtown core area as urban residents begin exploring the outskirts for bigger square footage and better pricing. Lougheed Skytrain station which is a direct skytrain line to downtown Vancouver makes it perfect for commuters to transit if required, with 18 stops to Waterfront station.
---
We can next look to the market trending for the price per square foot for condos in the area as compared to Vancouver. The median price for Vancouver West first peaked at $1,103/SF in September 2018 and currently sits at $1,023/SF while Coquitlam first peaked at $682/SF in October 2018 and currently maintains its peak at $683/SF. The median pricing in Coquitlam is remaining strong, and this is only helped by a low crime rate that sits 15% below the national average, making it a welcoming place for families and working professionals alike.
---
Coquitlam has seen a 9.8% growth in population from 2011 to 2016, which rivals and is just behind Langley and Surrey. 6.7% of immigrants choose Coquitlam to be home and over the past census periods, immigration continues to be a key driver of population growth for Coquitlam.
---
Between 2001 and 2016, Coquitlam had an increase of 47.9% (19,765) in its immigrant population, significantly outpacing the growth of the City's Canadian-born population (9.3% / 6,629) over the same period. In comparison, Metro Vancouver experienced an increase of 34.0% in its immigrant population and 18.1% in its Canadian-born population between 2001 and 2016.
---
Central location: Coquitlam borders Burnaby and Port Moody to the west, New Westminster to the southwest, and Port Coquitlam to the southeast. Burke Mountain, Eagle Ridge, and Coquitlam Mountain form the northern boundary of the city.
---
When buying Burquitlam, it is best to consider the date of completion as Burquitlam is currently undergoing massive expansion and these are the current projects in the neighborhood:
---
Highpoint by Ledingham McAllister estimated completion 2025
Soco by Anthem estimated completion late 2024
City of Lougheed by Shape estimated completion from 2023 for phase 1
Sydney by Ledingham McAllister estimated completion Spring 2023
Jinju by Anthem estimated completion 2025
Smith & Farrow by Boffo estimated completion 2024
Southgate Village – coming soon
Concert towers – coming soon
---
Most of these projects will complete in 2025 and they all will have rental units in their development. This stems from a concerted initiative from the City of Coquitlam to build higher density, and developers who submit development applications which provide for rental housing are incentivized and can take advantage of the City's density bonus system.
---
With many of these big developments completing around 2025, it is important to recognize the competition in the rental market this increased supply will bring, especially if you are an investor client.
---
With this in mind, Sydney became a natural choice with my client because its projected completion date is in the spring of 2023 sits ahead of the mass completion of other projects. This provides my client with the opportunity to rent out in a recovering market first before more units get pushed into the market. By 2025, when the majority of the developments are completed in the neighbourhood, my client will have already established a long term renter.
---
Overall, all factors point to Burquitlam becoming a target populous neighborhood in the BC lower mainland, and the underlying demand and focus from developers will only bring further growth and potential for real estate in the area.
---
Article's author: Bryna Ong