Buying a home doesn't happen overnight. It doesn't happen over days or even weeks. It takes planning and commitment. It's a matter of finding a home that fits, making sure the math works out, putting in a competitive offer, and getting to a sealed deal with the seller. Buying a home is a big investment. And you might be considering when's the best time to buy a home without being besieged by a sea of competing buyers. It'll be first important to understand the dynamics of the market that you'll be engaging with.
Real Estate Trends
The real estate market is active, and prices are constantly changing. The influencing factor behind prices is buyer demand versus the supply of homes listed by sellers. It can be a buyer's market, a seller's market, or a more balanced market.
Analysts measure dynamics between demand and supply, such as home sales versus the number of new listings coming on the market. You're more or less looking at how quickly buyers are absorbing the available supply of homes. The higher the ratio and the more buyers are competing for a limited supply of homes, the higher the market prices.
Typically, a seller's market carries a 60% or higher sales-to-new listings ratio. The sales-to-new listings ratio can range between 40% to 60% in a more balanced market. When the ratio dips below 40%, you're heading into a buyer's market.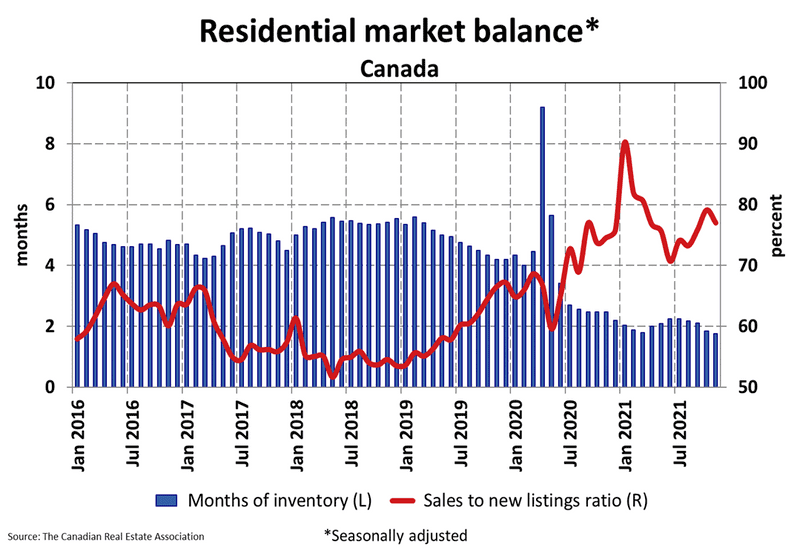 Notwithstanding a market crash, real estate dynamics don't fluctuate dramatically. Data from the Canadian Real Estate Association (CREA) shows that the current seller's market has been trending since 2020 and won't be shifting anytime soon.
Market dynamics isn't something that you can control.
What you can control are your rules of engagement.
How to Best Engage with the Real Estate Market
Have your finances in order, and be ready to make a move.
The market doesn't wait on anyone. When a seller lists their home, you can bet that they're motivated to sell sooner rather than later.
Your best bet is to submit a competitive offer to the seller as soon as you've decided on a potential home. A competitive offer will mean different things when measured against market dynamics.
But the key is knowing that you are ready and able to submit a competitive offer when the opportunity arises. Knowing your budget and factoring in closing costs will give you the starting ground to structure your offer. With a solid base to work from, an experienced real estate agent can help you ensure that you're putting in an offer that's competitive with local dynamics.
If you have time on your side, you can look for seasonal market dips.
Market activity does go with the seasons.
Spring brings the most buyers and sellers to the market with its temperate weather. In this climate, there'll be more homes listed. But there'll also be more buyers on the hunt, and you'll be up against the competition.
Likewise, summer is an attractive climate for both buyers and sellers, and high demand tempers a healthy supply of homes.
If you're looking for better deals on homes, your best bet is to search in the fall and winter seasons.
Fall will begin the transition to cooler temperatures, and as families settle into the new school year, there'll be fewer buyers searching in the market. Home listings may carry over from the summer months, and you may find yourself up against less competition. As sellers may be eager to sell before the winter season, you might score a better deal when faced with less competition.
Cool temperature is a strong ward against making big moves in the winter months. And both buyers and sellers will be inclined to withdraw from the market. During this time, you might be at an advantage when working with an eager seller. Prices can be at their lowest, but you'll have slimmer pickings mostly comprised of homes listed from earlier months.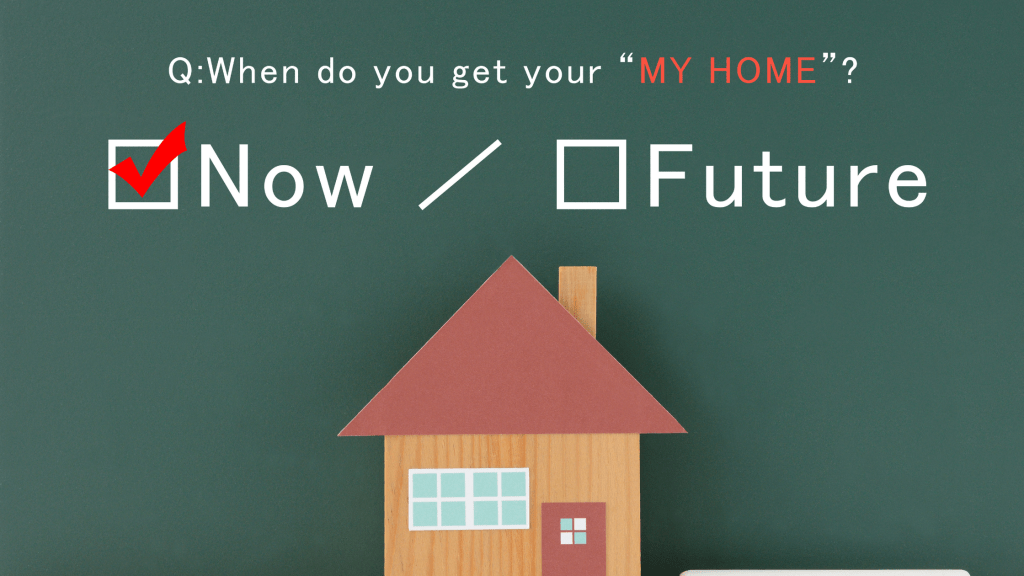 When's the Best Time for You?
At the end of the day, personal factors will come into play when's the best time to buy a home. If you're currently residing in a home, you'll want to look at selling your current place before buying. You'll also want to look over your timeframe, goals, and personal finances. You can avoid paying private mortgage insurance for conventional bank loans if you personally pay a minimum 20% deposit for a home. A strong credit score can also mean preferred lending rates. Devoting time to building personal finances can make a difference to your borrowing costs in the long run.
Buying a home will take time. But planning ahead is your best chance for preparing yourself to engage with the real estate market and secure your next home for a fair price.
If you're looking to plan your next home purchase, we'd be more than happy to help you through the crucial steps for buying.