The information necessary for new landlords to accumulate and absorb can seem beyond overwhelming. It's important not to let any of it fall through the cracks, as you could find yourself in legal trouble. We made your life a little easier by putting all the information about tenancy agreements in one place that you could easily keep on hand and refer back to at any point. This is an important aspect of property management.
Property management can be demanding and doing it all on your own without proper knowledge and skills may put your business in jeopardy.
So, what is a tenancy agreement? How does it work?
Why do you need one? We'll cover all this and more.
What are tenancy agreements
A tenancy agreement is a document laying out the conditions of the tenant's rental agreement that is agreed upon by both tenant and landlord.
According to Collin's dictionary:
Tenancy agreement is a written agreement specifying the terms of the rental or temporary possession of a property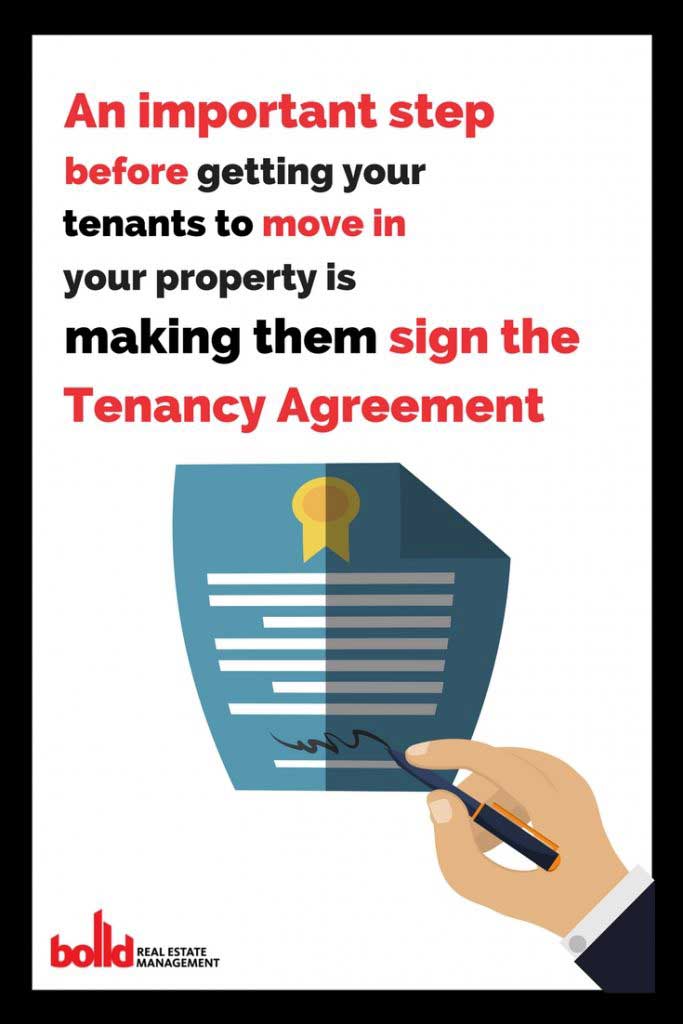 All tenancy agreements must comply with the Residential Tenancy Act and the Manufactured Home Park Tenancy Act. Each and every tenancy should have this agreement.
Both the property management company or independent landlords and tenants must sign and date the agreement.All property management companies or Landlords need to provide a printed copy to their tenants within 21 days of entering into the agreement.
What to include in a tenancy agreement
There are standard terms that need to be included in each tenancy agreement to protect both the landlord and tenants. This is to ensure that both parties have fair and balanced rights in the tenancy agreement.
Your tenancy should, first, include the information of all involved, including the guarantor, if applicable. It should also contain the unit's address, dates for the beginning and conclusion of tenancy, landlord's information, letting agent's information, cost of rent and when it's expected, method of payment, details about potential deposits, and information about rules and guidelines pertaining to repairs, guests, subletting, pets, smoking, etc.
Here are the 5 most important details that need to be included in the tenancy agreement:
Who the agreement is between
Length of the tenancy: Fixed-term or Periodic
Rent
Deposits
Pets
[inf_infusionsoft_inline optin_id=optin_2]
If there are any additional unclear terms that you would like to include, you must contact the Residential Tenancy Branch
What to expect in the signing process
Both the tenant and landlord must sign the agreement. The landlord must give the tenant ample time to read the agreement in its entirety and ask any questions they may have. There are rights that both tenant and landlord are entitled to, whether they are expressly written in the agreement or not. You should be fully versed in laws pertaining to landlords.
Tenancy agreements are crucial in protecting tenants' and landlords' rights. This is a contract that both parties enter into, agreeing to abide by an expressed set of rules and guidelines pertaining to the treatment of the house, repairs, duties of the landlord, and responsibilities of the tenants. It is possible, though not recommended, to enter into an oral tenancy agreement. However, a written agreement is more concrete and provides you with tangible evidence, should the need arise.
In Conclusion
Getting a tenant isn't as easy as 1-2-3. There are certain rules and regulations that you need to comply with along the way. Failure to follow may put your business in jeopardy. The tenancy agreement is a prerequisite before letting your tenants move in.
If you are unsure of the exact process, might as well consult with an expert. Click here to schedule a free consultation with a property management expert.
No time for all this? Why not check your options and see what a property management company like Bolld Real Estate Management can do for you. To view a list of our services, click here.
[inf_infusionsoft_inline optin_id=optin_11]