You're thinking of buying an investment property, and you're asking yourself, is this something I can manage on my own or do I need help? Which today often means, do I want to use a property management company or list it myself on Airbnb?
Ever since Airbnb moved from being a place for wayward backpackers to rent a couch, to a more respectable hotelier of the information sharing economy, property owners have been experimenting and weighing the ups and downs.
The first, and probably most important thing to remember in the conversation, is that using Airbnb is essentially doing it yourself. And while it's garnered a large audience of late, the fundamental role the site plays is that of posting your property up to the world and being an intermediary for funds transfer. The rest is up to you.
The best estimates suggest that managing an investment property on your own can add somewhere in the neighbourhood of 10 hours to your work week. Which on the surface of it, doesn't seem like too much, but if you don't enjoy the work those ten or so hours are going to seem like they stretch on forever.
Conversely, working with a property management company can be structured so that after the initial setup you rarely have to spend any time on it. You are not responsible for any of the screening, rental, funds transfer, or general upkeep of your place. The other important benefit, which is often overlooked, is that a property manager will know how to price your property to get the full market value rent for the area. Many owners are unaware just how much money they are leaving on the table. This also has a side benefit of attracting only the most desirable tenants, and may just make owning an investment property possible as well as help to keep you sane. But, let's do a comparison to determine what's right for you.
CREATING THE PROPERTY LISTING
If you decide to go with Airbnb, the first thing you will need to do is get it listed. This means doing a write-up that sells the property and including a series of photos that are inviting to would-be guests. With the number of properties available on Airbnb, you will want to put a lot of emphasis on imagery to avoid your place getting lost in the pile. You may also want to consider hiring a professional photographer just to give you an edge. Everyone one thinks they can snap a few pictures of their home, but you're going to realize quickly that there is an art to it. When working with a property management company, they usually look after the write-up, staging, and photography of your property on your behalf with industry professionals who shoot homes for a living.
SCREENING THE WOULD-BE GUESTS FOR YOUR PROPERTY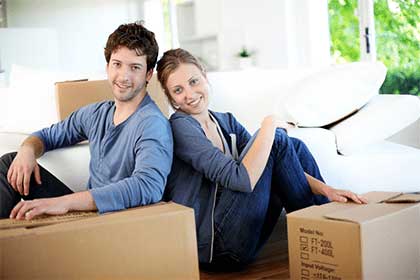 This very quickly brings us to getting the posting out to potential guests. It's hard to argue that Airbnb doesn't have a massive network of people looking for accommodations. They have made it easy to find a place to rent, but in some ways that's the problem. Provided you have done your best to make your place appealing, you will then want to establish screening procedures to make sure you are comfortable with the people who want to rent your property. You can exchange emails and ask for references, but what it ends up being is a "gut feel". The Airbnb system does allow you as the owner to post a guest review, and if the guest has used the system before they will have past reviews that you can look through. Of course, the guest is also encouraged to rate the accommodations which, has led to concerns that neither wants to rate the other honestly for fear of a retaliatory rating. Using a property management company usually means the posting goes out to a smaller network, but they tend to have deeper relationships with the folks looking to rent a place, connections throughout the industry, not to mention a structured screening process that they conduct.
BOOKING MANAGEMENT
You've said yes to a guest and blocked off their time. In this respect, Airbnb is pretty easy to use. They look after the transfer of funds and allow you to establish some control over the cancellation policy. They hold the guests money until 24 hours after they check-in when it is then deposited into your account. Aside from this first exchange it's then up to you to manage communications with the guest and answer all their questions. Sometimes you are going to get away with very few interactions, whereas other times you may start to feel as if you are operating a tour company. You will also need to set up a system for key exchange. There all sorts of ways to do this, but the most common seems to be hiding it somewhere on the property. Similar, to the screening process, if you hire a property management company they look after inquiries and arranging for keys. They will not, however, hide the key on the property. It's also important that after your guest leaves you build time into the schedule to have your investment property cleaned and ready to go quickly.
KEEPING YOUR PROPERTY CLEAN AND MAINTAINED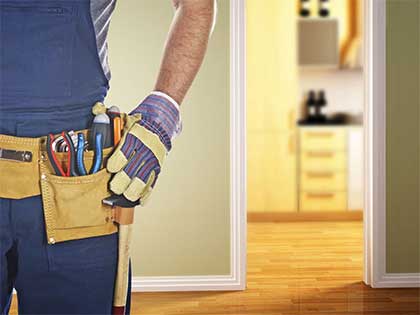 Maintaining cleaning supplies, washing sheets, stocking soap and shampoo, and making sure that each new guest is walking into a clean place. This is one area where even if you're going it alone you are likely going to want to hire someone. In between each of your bookings you need to have the property cleaned and potentially have something fixed. Unless you love handy work and getting your hands dirty, you will want someone on contract to look after this. The major advantage here of using a property management company is that they will employ or contract with one maintenance company to service all their properties. And while this provides definite economies of scale, it also means they have done their due diligence on the people who will be looking after your investment. Airbnb doesn't touch this part of the process. Cleaning and stocking are fully the domain of the owner.
THE BUSINESS PART OF MANAGING YOUR PROPERTY
Buying an investment versus operating a business. It's a subtle distinction, but an important one. If you decide to work with a property management company, in many ways you've bought an investment. You are the owner. However, all of the business operations are performed on your behalf, and you receive a detailed statement of what's happened and the appropriate documents for filing your taxes. Of course, if you decide to manage it yourself, you are essentially becoming a business operator. This includes submitting taxes, general bookkeeping, and making sure you have all of the requirements covered in your insurance policy. An important note about insurance: Airbnb has created what they call a "Host Guarantee" policy, as a result of a few messy incidents, which is to protect your property up to $1 million. However, so far the feedback is that it's difficult to access and was mostly created for PR reasons.
CHECKING IN ON YOUR INVESTMENT
Do you plan to buy a property near where you already live? If the answer is no, you just don't want considering managing it on your own. No matter how many screening procedures you put in place or how much trust you develop in the cleaning company you hire, managing a property without being able to see it is going to cause you all sorts of undue stress. It would be like managing your stock portfolio without being able to look at the company's financials. It's just not worth the risk.
AIRBNB IN VANCOUVER
Technically, most AirBnB listings found in Vancouver and the lower mainland are actually not legal. Vancouver city bylaws states that the minimum stay for a suite rental is 30 days, which most AirBnB listings don't adhere to. Additionally, a lot of stratas have put laws into place that prohibit any type of AirBnB style short-term rentals on all of their units.
There's one more thing to consider for property managers when it comes to AirBnB. If you happen to have long-term tenants in your property, it's probably a good idea to check AirBnB from time to time for your rental property address. Some tenants decide that it's a good idea to make an extra buck off your property on the side by listing it on AirBnB and pretending to be the owners of that property.
THE RECAP
When you consider all the various steps involved in owning and maintaining an investment property, the one question that seems to sum it all up is: Are you looking to run a business or buy an investment. For most people, owning property is a good way of building wealth, and they have other professions that tend to take up large parts of their day. Adding a property that needs to be scheduled, cleaned, accounted, and maintained, very quickly becomes more of a burden to hold onto and the romance of it quickly disappears.
If you own a rental property in Greater Vancouver or Whistler and still decide that operating the business that is your property seems like something you want to do, it may be worth having a conversation with a property management company like ours to see if they can't create an arrangement that takes some of the less exciting responsibilities off your plate.
[inf_infusionsoft_inline optin_id=optin_11]