The Canada Emergency Response Benefit
With many of us suddenly unemployed and no definite end in sight, the workforce as a whole needs somewhere to turn. The Canada Emergency Response Benefit (CERB) aims to address the financial needs of the citizens by providing a temporary "income" of $500 per week to each recipient. Both Service Canada and the Canada Revenue Agency are delivering CERB.
Who is this for?
CERB is meant to give a helping hand to those who have recently lost their jobs due to COVID-19. To be eligible you must reside in Canada, be 15 years or older, be unable to work due to COVID-19 or for COVID-19 related reasons, be unemployed involuntarily (meaning you can't have quit your job voluntarily), and you must have earned at least $5,000 in the last 12 months through either employment or self-employment income.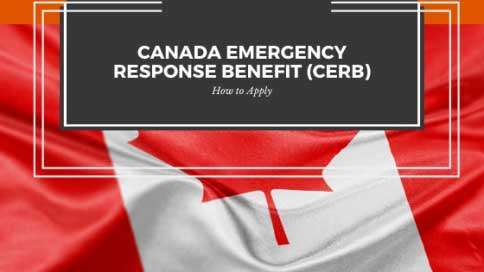 How do I apply?
If you haven't applied for Employment Insurance since March 15th, in which case your application is automatically being processed for CERB, you may complete an application online, over the phone, or via a My CRA account. The portal for applying opened on Monday, April 6. Due to an overwhelming number of citizens needing temporary aid the government is asking that you apply according to your birth month as follows: Apply on a Monday if your birthday is in January, February or March; on a Tuesday if you're born in April, May or June; Wednesday if born in July, August or September; and Thursday if born in October, November or December. If you need to apply outside of the day specified you may do so on a Friday, Saturday or Sunday.
What's the catch?
There's no catch, this is the government lending a hand to those in need and doing so as quickly as possible.
What if I already have El?
Citizens who receive El will not qualify for CERB, as only one or the other is given at a time. However, it is possible to use CERB for the maximum 16 weeks and then apply for and receive El. CERB and El do not have the exact same requirements, so if you qualify for one, you don't automatically qualify for the other, and any EI application dated March 15 or later will automatically be processed for CERB first.
How will I receive the funds?
Recipients will receive $2,000 once per month for up to four months. Direct deposit or cheque payments will be made beginning 10 days after applying. It is important that you register for your CRA My Account and direct deposit as soon as possible if you have not already been eligible for EI.
What if I have other questions?
More information can be found at https://www.canada.ca/en/services/benefits/ei/cerb-application.htm 
The Canadian Government has stepped up to the plate and is proud to offer a solution quickly to those who are in need due to COVID-19. As our nation and others worldwide battle the COVID-19 pandemic, the worry and despair can seem too much to handle at times. It is responses such as this which draw us together in unity and give us solid ground to stand on in the present as well as hope for the future.
How much can your home rent for?