Have you ever considered investing in real estate, but weren't sure where to start? Or maybe you have a few properties and are considering hiring a property management company to help you keep things running smoothly. Either way, this blog post is for you! We'll give you an overview of what real estate investing entails, as well as how property management fits into real estate investing, and some tips on how to get started (or improve your current system). Read on to learn more!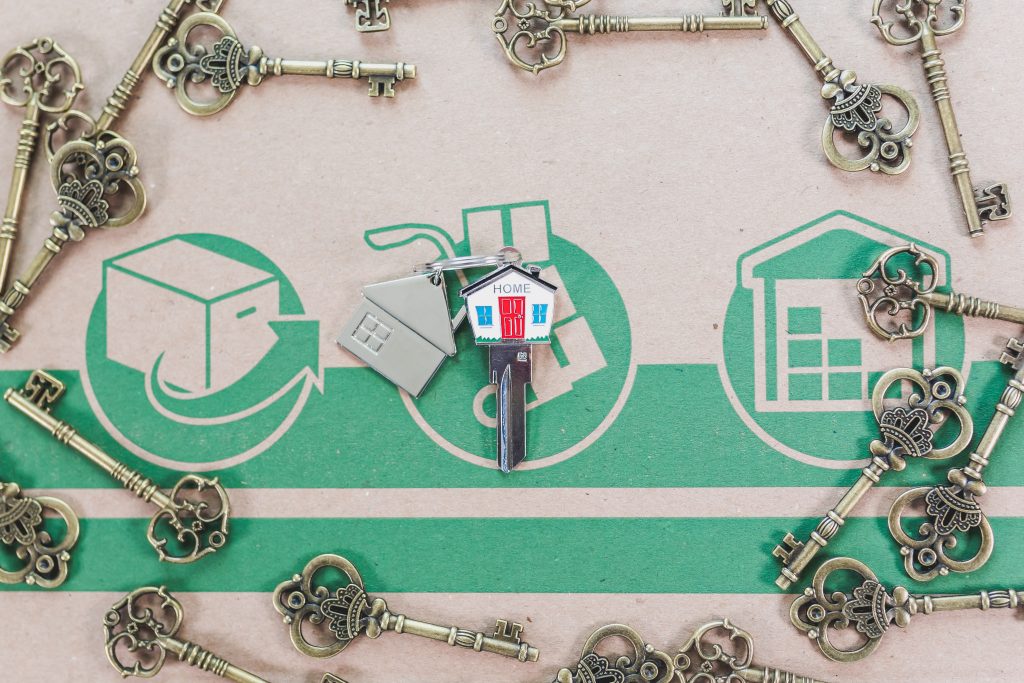 Defining Real Estate Investment and Property Management
Real Estate Investment and Property Management are two fundamental aspects of any successful property investment. Real estate investments involve the purchase, ownership and sale of income-producing assets to generate passive returns. On the other hand, property management is the process of monitoring and controlling the use of a property, as well as managing tenants, finances and maintenance procedures. Real Estate Investing is all about capitalizing on trends in property values to maximize returns for investors; whereas, Property Management focuses more on day-to-day operations. That said, both Real Estate Investing and Property Management can play an integral role in achieving financial freedom through smart investing strategies and sound management practices. In this blog post, we'll provide valuable tips to help real estate investors and landlords get the most out of their investments.
The Different Types of Real Estate Investments
Real estate investing has become increasingly popular in recent years, and there is a multitude of ways in which one can get involved. Investing in rental properties is perhaps the most common, as you can generate steady income by collecting rent while building equity over time. Here are a few other ways you can invest in real estate.
Real Estate Investment Trusts
For those who don't want all the work that comes with being a landlord or owning rentals, REITs (Real Estate Investment Trusts) allow investors to buy into a diverse portfolio of properties, often creating passive income from distributions and dividend payments. REITs come in the form of stocks and bonds that can be traded on public exchanges, making them accessible to almost anyone looking to add diverse Real Estate Investments to their portfolio. They have been gaining traction not just due to their low cost, but because they tend to perform better than some other investments during economic downturns. Whether you're an investor looking for a steady source of income or growth potential, Real Estate Investment Trusts offer a wealth of opportunities for both large and small portfolios alike.
Flipping Homes
Another option is flipping homes, which involves purchasing distressed properties for less than market value and then renovating them for resale at a higher price point. The biggest advantage of flipping homes is that it allows investors to quickly make money off one investment versus collecting rent payments over an extended period of time with traditional rental property investments. Real estate investors who choose to flip homes also benefit from learning how to identify value-adding tasks during the renovation stage and learning how to buy houses low while simultaneously adding significant resale value. Flipping homes can be a lucrative strategy for real estate investors with relevant skills, cash flow and reliable resources.
Real Estate Syndications
If you're looking to invest in larger-scale commercial or multifamily properties, Real Estate Syndication is a great option. This involves pooling funds from several investors to purchase, operate and manage larger commercial real estate projects, such as an apartment building or office complex. By pooling financial resources with other investors, you can acquire assets that would otherwise be outside your reach as a single entity. Real Estate syndications benefit everyone involved by providing passive investors with attractive returns at an attractive entry level. Furthermore, these investments can bring immense advantages for Real Estate sponsors and operators by increasing liquidity and reducing operating costs. All in all, Real Estate Syndications are an ideal strategic asset allocation tool for gaining exposure to Real Estate Investments.
Some of these strategies normally form the foundation of most real estate investors' portfolios, though there are other alternatives, such as vacation rentals, that are continuously growing in popularity.
Why You Should Consider Investing in Real Estate
Real estate can be an attractive asset to add to your portfolio, as it usually has the potential to produce consistent rental income as well as to appreciate in value over time. Moreover, owning a physical property and controlling your own investment can provide stability and reduce risk compared to other forms of investments. Property management also can present real estate investors with certain tax benefits, offer higher returns on investments, and increase diversification since each individual property or neighbourhood could perform differently. With careful research, due diligence, and a proper understanding of the regulations, investing in real estate could be a lucrative option for many people.
How to Get Started in Real Estate Investment and Property Management
Real estate investment and property management can be a beneficial and lucrative venture; however, getting started can feel daunting. That's why having the right steps and resources to guide you are crucial in successfully launching yourself into this world. Start with reviewing your current financial needs and situation, then develop an understanding of the basics of investing such as choosing a market, investor must-haves, discovering capital sources, and ultimately create a blueprint for success. Next, research property management processes including tenant screening techniques, lease agreements, pricing issues, and maintenance and repair protocols to determine if this is something you wish to handle yourself or use the services of a professional. Finally, gauging what hurdles you may need assistance on while being open to others' opinions can help make informed decisions to take your real estate investment plans further than ever before. With adequate knowledge and strong focus, you will be well on your way toward entering the realm of real estate investing with confidence!
Tips for Successful Real Estate Investment and Property Management
Real estate investing can be a great way to generate wealth if the proper strategy is taken. To ensure success:
Research the market and adopt a sound investment strategy
Expert knowledge of local trends, and economic forecasts are all crucial aspects to consider when conducting your research. In addition, the pricing of real estate investments often doesn't reflect their true intrinsic value; so due diligence must be taken in order to ensure that an appropriate return on investment is achievable. Always remember that planning and research are essential components of success.
Choose the right property manager
It is essential to make sure you have an experienced property manager on hand that is familiar with all of the local laws and regulations affecting real estate investments. The resourceful property manager will be able to offer advice on tenants' rights, help with finding economically viable tenants, assist in rental assessment duties, handle maintenance services, and much more.
Stay Informed on The Real Estate Market You're Investing In
Seeking out resources from industry associations, blogs, podcasts and webinars can help you keep up with changes in regulations or best practices for managing real estate investments so that you're successful in this form of investing.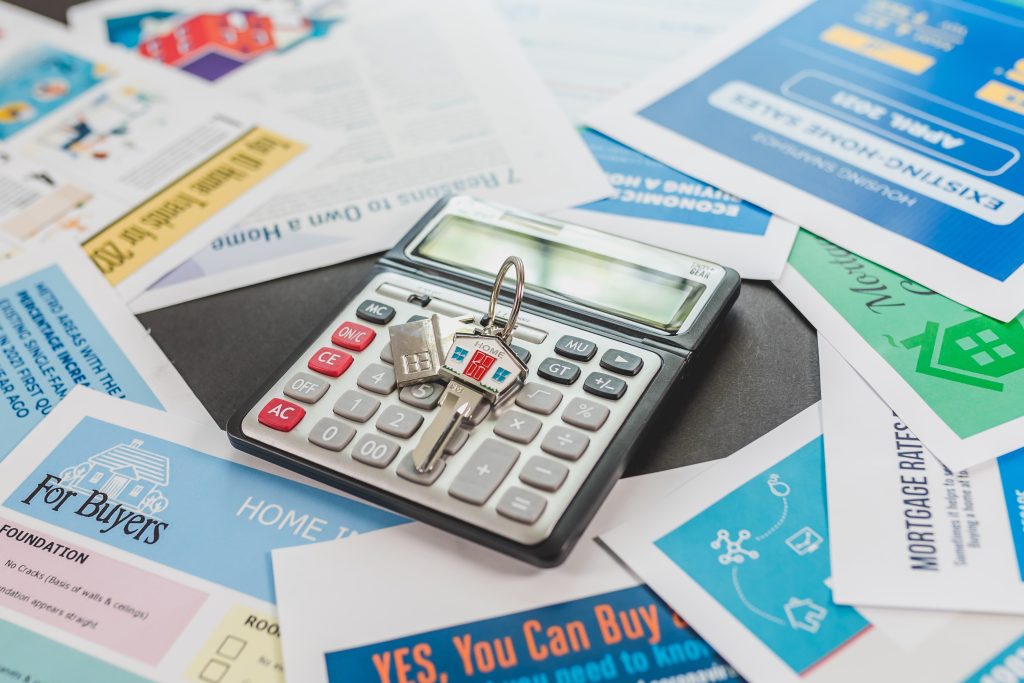 Real estate investment and property management are great ways to ensure a passive income stream. By understanding the different types of real estate investments and how to get started, you can be on your way to success! If you're interested in learning more or partnering with a property management company, we'd love to chat with you further. Give us a call!
How much can your home rent for?