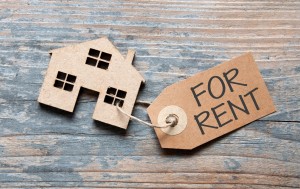 Whether you've just purchased your first rental property or you're thinking about investing in real estate, we have some tips to help you along the way. We've put everything together in our beginner's guide to property management.
Make a Plan
Do you want to rent an entire property to one applicant or rent each room separately? Do you want to lease short-term or long-term? Will your properties be furnished or unfurnished? Do you want to do background checks on prospective tenants? Will there be a deposit, and if so, how much will it be?
These are all questions you should ask yourself before seeking tenants. Consider all your options so you'll be ready when potential renters start asking.
Be Protected
You want to make sure that you're protected legally and that means writing up lots of paperwork. From rental agreements to liability insurance, you have lots of work to do.
Once you're determined what type of lease you want and what requirements you'll hold your tenants to, you should get started on the rental agreement. You can have a lawyer draft it or just look it over to make sure it's solid.
Research Rental Prices
Setting the right price is the key to getting your property rented. If you set it too high, it could stay vacant. If you set it too low, you won't make a profit.
It's a good idea to research the average rent in the area or exact city. If the apartment's outside of Vancouver, the price might lower than a property in Vancouver. If you have brand-new appliances, have replaced countertops, or put in new flooring, the rent should be higher than an outdated unit in an older complex.
Advertise Your Properties
Lastly, you'll need to consider how to advertise your available rentals. There are a few options to consider:
Signs: Going the traditional route and putting a sign up in the yard with contact info is always a smart move. You're sure to get the attention of anyone who's already looking for a rental in the area.
Rental websites: There are lots of websites that you can post rental listings on. Even if you set up a website with your available rentals on it, you can always post to other sites and include a link to your website.
Social media: Whether you post in a local Facebook group or use the sponsored ads to direct prospective tenants to your page, you can find many leads on social media.
Find out which method works best for you. Using all three methods could give you more options.
BolldPM is an experienced property management company. Visit our website for more property management tips or to get help renting out your property.
[inf_infusionsoft_inline optin_id=optin_11]