Now what if you have found the perfect tenant? What do you think are the top concerns of any tenants?
While tenant insurance is usually neglected, let me share with you a property manager perspective in this matter.
Once you have finalized a deal with a new applicant, you've just completed the puzzle of your new investment, adding the tenant to your rental unit. Now let the cash flow! But just like with any business, you need to protect all aspects of your investment. This one is the tenant.
Finalizing a deal with a new tenant is a reward in itself. After all, your unit is no longer vacant and probably all the advertising, preparations, and other endeavors to get your place rented out has finally paid off at this point. So, as a good and professional rental property owner, you should consider this: What are the top concerns of any tenant?
 Any good tenant will definitely be concerned about the following: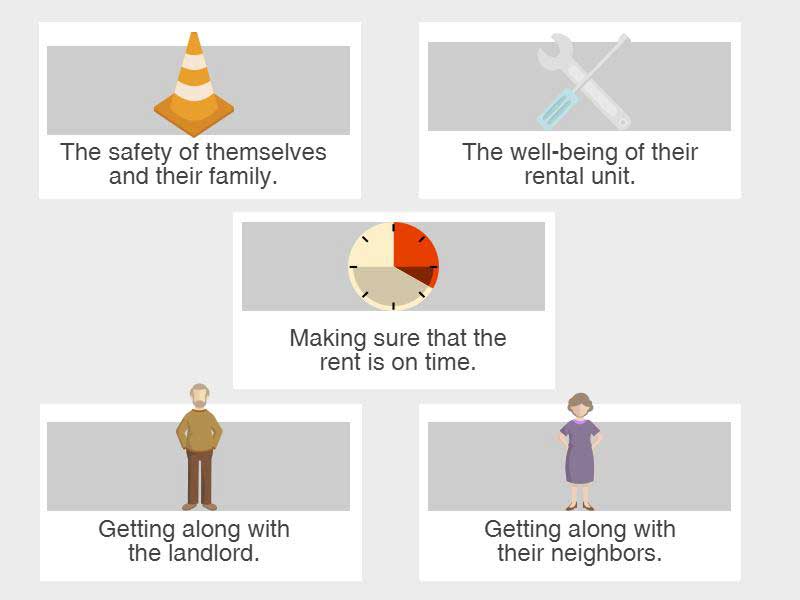 The safety of themselves and their family.
The well-being of their rental unit.
Making sure that the rent is on time.
Getting along with the landlord.
Getting along with their neighbors.
[inf_infusionsoft_inline optin_id=optin_2]
Biggest Concern of Tenants
Now, going back to the first bullet point, the biggest concern that a tenant would have is safety, not only for themselves but also for their personal property.
According to a poll conducted by a Canadian Insurance company, the biggest concerns in relation to safety include the following: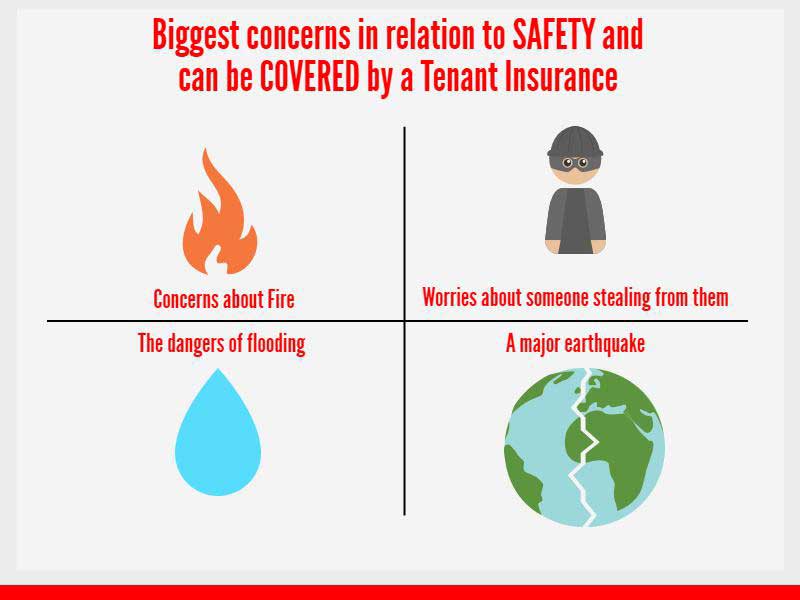 Concerns about Fire
Worries about someone stealing from them
The dangers of flooding
A major earthquake
Tenant insurance
Interestingly, about less than half of the tenants that had participated in the poll have tenant insurance. To be approximate, only about 43% of the mentioned tenants have insurance which is way too low. Landlords like you, need to take the responsibility of educating your tenants on the importance of them buying low-cost tenant insurance into consideration. Many people that are renting units apparently don't feel the need to acquire such an insurance policy for many reasons. One fact is that they feel like they don't own anything valuable enough that deserves coverage. Many don't realize tenant insurance will protect them in the case of horrible situations such as fire. It is affordable, which tenants can get a considerable amount of coverage for about $20 a month.
By educating your tenants, you as a landlord, helps your tenants protect themselves and their belongings. If disasters and damages happen to a  tenant, them having insurance can take away the probability of a lawsuit being filed against the landlord which can just add to the loss and put a strain in any landlord's wallet. A challenge that is faced by some landlords is the inefficiency to communicate to their tenants, what's good about this is that there are people like us, who has put together an effective rental management process, can become a median to all transactions that is involved in tenancy. Talk to us today and see how we can help you out.
[inf_infusionsoft_inline optin_id=optin_11]
How much can your home rent for?