BC-TRS for Low-to-Moderate-Income BC Families

Launched on April 9, the BC Temporary Rental Supplement program provides temporary rental supplement to assist eligible low- and moderate-income renters struggling to pay their rent due to Covid-19. Here are the key takeaways of the program:
The program is only for 3 months and money is paid directly to the landlords
Eligible households with dependents can get up to $500 per month
Eligible households with no dependents can get up to $300 per month
Applications for the BC-TRS supplement are open on the BC Housing website
About the BC Temporary Rental Supplement (BC-TRS)
The British Columbia Government has introduced a new temporary rental supplement, to provide assistance to qualified renters with low and moderate incomes who are struggling to pay their rent as a result of reduced or loss of income because of COVID-19 but do not qualify for existing rental assistance programs.
The new BC Temporary Rental Supplement, or BC-TRS, is intended to help renters pay at least part of their rent and will be administered by BC Housing. The program also sees to it that landlords and tenants will continue to receive some rental income until the health emergency is lifted.
Currently a three-month program, under the BC-TRS, eligible tenants will have the benefit paid directly to the landlords of eligible households, benefitting both the landlord and the tenant.
Those who want to avail of the BC Temporary Rental Supplement Program will need to apply only once. This means that if you apply in April, you'll automatically receive payments covering all three months. If you will apply in May, you will be receiving the payments for the two months left. The first payments are expected to be provided before the end of the month of April.

Who are Eligible for BC-TRS?
Part of the Province's $5-billion COVID-19 Action Plan, under BC-TRS, eligible households with no dependents will get $300 per month, while eligible households with dependents will be receiving $500 per month.
To qualify for the BC Temporary Rental Supplement, households should meet the following criteria:
Have a 2019 gross household income lower than $113,040 for households with dependents and $74,150 for singles and couples with no dependents
Due to COVID-19 impacts:

Be receiving or eligible for EI/Employment Insurance; or

Be receiving or eligible for the Canada Emergency Response Benefit (CERB) offered that the federal government offers; or

Experiencing a reduction of 25% or more in monthly household employment income

Be paying more than 30% of current/reduced household monthly income towards rent
Not receiving any form of rent subsidy from any other government program that includes subsidized housing or rent supplements, such as Shelter Aid for Elderly Renters (SAFER) or the Rental Assistance Program (RAP), and Income Assistance as well as Disability Assistance, which already includes a shelter allowance.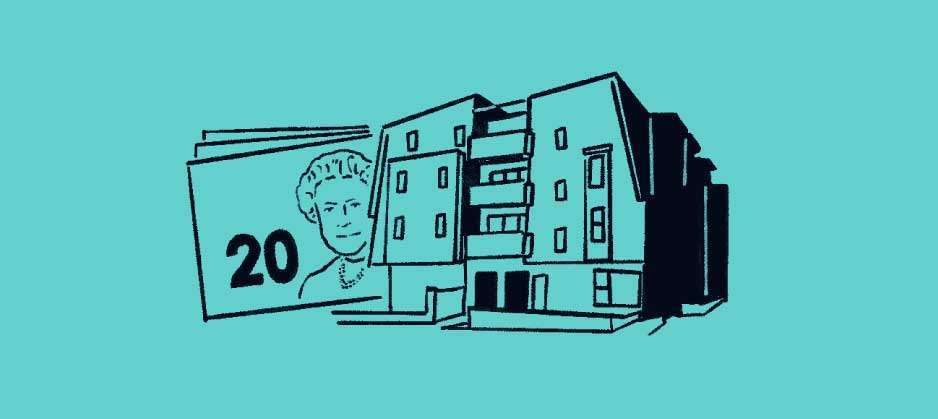 The Application Process
The BC-TRS program involves a two-step process for applications. The application should be initiated by the renters.
The rental supplement program requires that the tenants start the application. As such, landlords cannot apply on behalf of their renters. The following information must be provided by the tenants:
Proof of address like a driver's license or utility bill
Proof of monthly rent amount, such as a rent receipt, signed tenancy agreement, or rent increase notice
Their details of their landlords and contact information, including email address
For every household member over 19 years old:

Identification, such as a passport, driver's license, or BC identification card

Proof of 2019 income (2019 Notice of Assessment or T-Slips), or letter from Employer

Proof of 2020 income loss related to COVID 19, and proof of receipt of EI, CERB, Record of Employment, letter from employer, etc.

Action to be completed by the landlord
If found eligible after review and assessment, the landlord shall receive an email asking them to complete the application. Landlords will be asked to confirm relevant details concerning tenancy, rental address and monthly rent amount, as well as for their mailing address and banking information to receive payment through direct deposit.
Once an application is completed and processed, the money will be deposited directly to the landlord within approximately seven days.
How much can your home rent for?