Following the prevalent trend observed in the housing market this year, the benchmark price for all types of homes in Metro Vancouver witnessed an increase this June. The surge in homebuyer demand collided with a restricted inventory of homes available for sale in the region.
The market continues to outperform expectations across all segments, but the apartment segment showed the most relative strength in June. The benchmark price of apartment homes is almost cresting the peak reached in 2022, while sales of apartments are now above the region's ten-year seasonal average. This uniquely positions the apartment segment relative to the attached and detached segments where sales remained below the ten-year seasonal averages.

Andrew Lis, REBGV director of economics and data analytics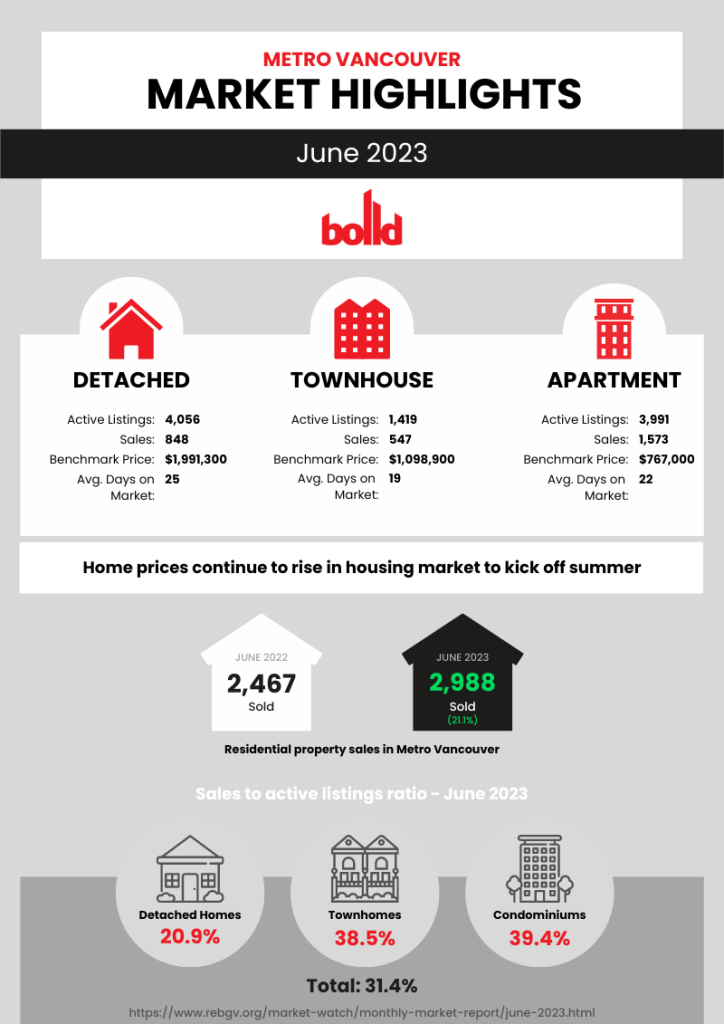 There were 5,348 detached, attached and apartment properties newly listed for sale on the Multiple Listing Service® (MLS®) in Metro Vancouver in June 2023. This represents a 1.3 percent increase compared to the 5,278 homes listed in June 2022. This was 3.1 percent below the 10-year seasonal average (5,518).