Home sellers were more active in Metro Vancouver's* housing market in September while home buyer demand remained below the region's long-term averages.
The Real Estate Board of Greater Vancouver (REBGV) reports that residential home sales in the region totalled 1,687 in September 2022, a 46.4 per cent decrease from the 3,149 sales recorded in September 2021, and a 9.8 per cent decrease from the 1,870 homes sold in August 2022.
Last month's sales were 35.7 per cent below the 10-year September sales average.
"With the Bank of Canada and other central banks around the globe hiking rates in an effort to stamp out inflation, the cost to borrow funds has risen substantially over a short period. This has resulted in a more challenging environment for borrowers looking to purchase a home, and home sales across the region have dropped accordingly."

Andrew Lis, REBGV director, economics and data analytics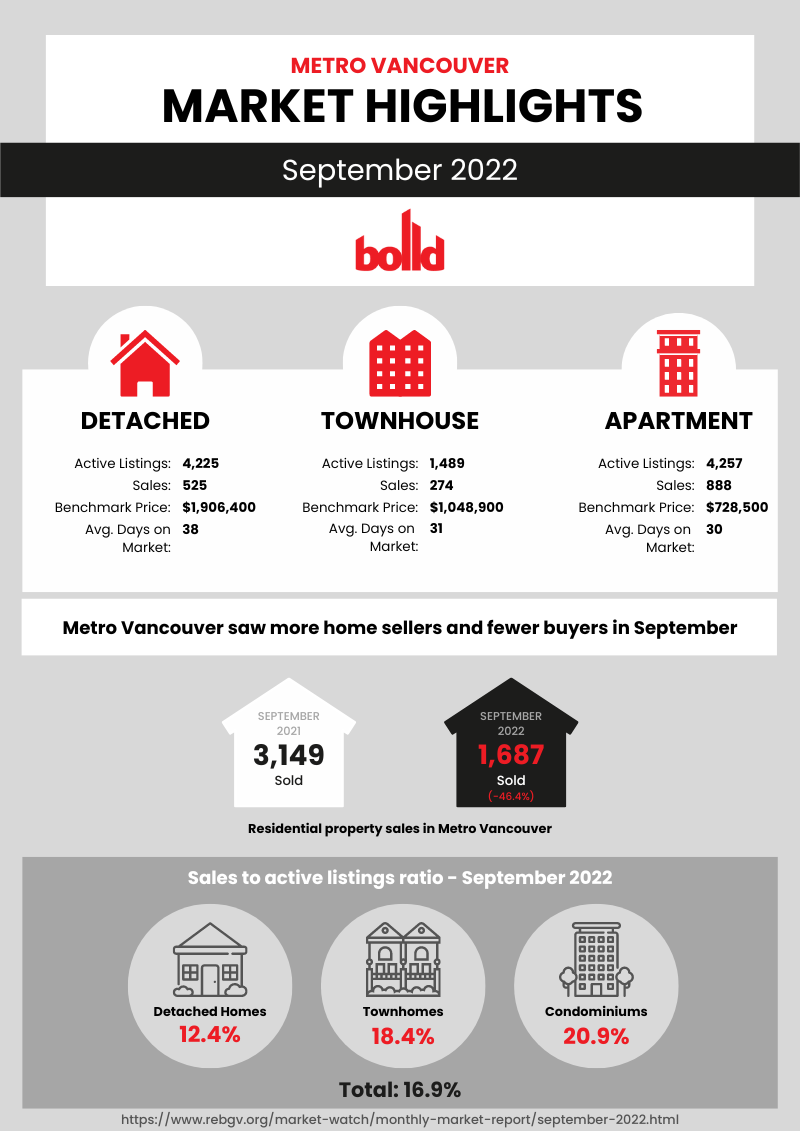 There were 4,229 detached, attached and apartment properties newly listed for sale on the Multiple Listing Service® (MLS®) in Metro Vancouver in September 2022. This represents an 18.2 per cent decrease compared to the 5,171 homes listed in September 2021 and a 27.1 per cent increase compared to August 2022 when 3,328 homes were listed.