Rental prices across Metro Vancouver from December 2021 to January 2022 saw some huge increases in terms of average prices of furnished units. Aside from a few exceptions, rent for unfurnished units remains relatively unchanged in most communities after last month's price action.
Monthly Rental Market Report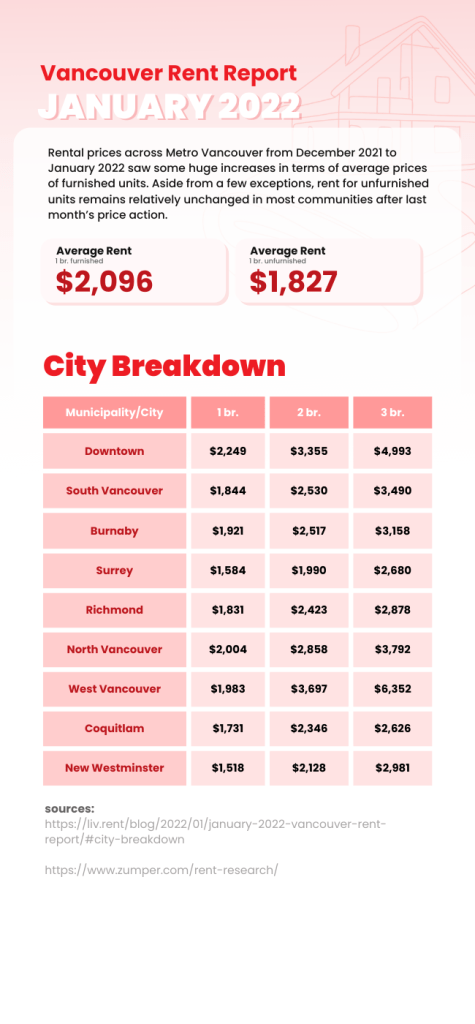 If you'd like a rental analysis for your investment property, please contact our team.