Daily Habits for Real Estate Investors Who Seek Financial Freedom
Any long-term hopes and dreams require breaking tasks down into simpler steps. Real Estate Investment is a long-term investment and there is not a clear end marker on it.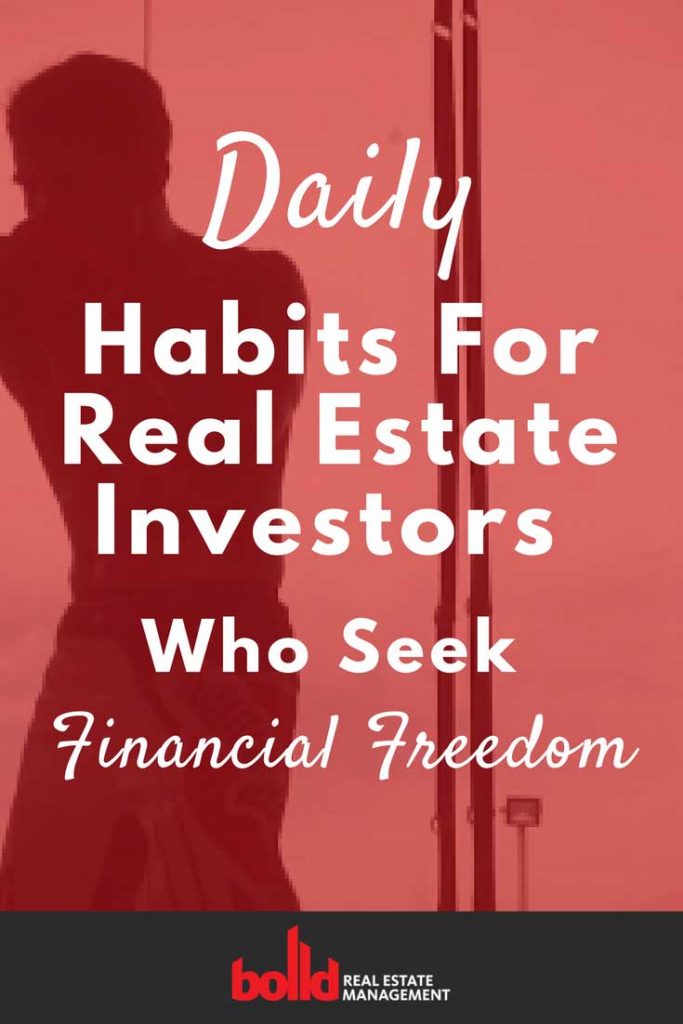 Yes, buying a property and getting renters are key steps, but financial goals are different for every person. Thus, it is important to do some tasks daily to improve your knowledge of real estate to give you an edge when trying to find the right niche market to make yourself money. When done properly, real estate is the best investment option you can choose because of its ability to make money even when the market downturns.
Build a habit of being decisive. Decisiveness is difficult when making decisions revolving around hundreds of thousands of dollars so practicing decisiveness is a key virtue to instill early. In working to become more decisive, you can start by controlling your own professional development.
Taking time every day to develop your skills or learn something new about real estate will keep you fresh when you have to make bigger decisions. It is important that you make good use of your time. Wasting time also creates a drain on your potential income because you have to catch up to where others are.
[inf_infusionsoft_inline optin_id=optin_11]
You should find good books and see if there are any real estate investment clubs in your area. These can be great sources of information.
It is always better to learn from others' mistakes so you do not have to suffer through them yourself. Absorbing everything which you can from books, podcasts, and investment clubs are important on your investing journey. However, it is important to be careful as some real estate investment clubs expect you to buy a lot of product without getting a lot of information.
Daily advertisement of your services is important too. However, be efficient with your advertising as one can waste a lot of time on advertising. Consistent advertising presence online as well as flyers and personal messaging are important for people to know about your service. In addition to customers; you can also find outsourced help.
Outsourcing is important as it can be difficult to manage multiple properties on your own. Delegation is a hard skill to learn and expensive to implement. However, it is necessary once your operation starts to grow. Finding people to help with daily tasks will improve the time which you can spend searching for more property to sell.
Finally, you should make a calendar and do some things related to real estate every day. The best you can do is connect with buyers and sellers as owning real estate is a job where human interaction is essential so keeping up with your contacts is important. If you can do a little every day, over time you can develop a thriving real estate investment portfolio which can help you live the life you imagined.
[inf_infusionsoft_inline optin_id=optin_2]