Finding the ideal tenant is one thing that every landlord should aim for as well as keeping the vacancy rate low if not, at a complete zero.
An ideal tenant would be a person who is responsible enough to pay the rent on time, considerate enough to avoid disturbing their neighbors, have no conflict with other people on the premises and makes an effort to maintain the condition of their unit. Apart from this, there are pressures on having an empty unit for a good while like the new Empty Homes Tax. This may be somewhat too ideal and impossible to attain.
However, to get even close to having the good fortune of welcoming a tenant of such caliber in the quickest way possibly depends on how you maintain your property and how you market it. These two factors will a have a great effect on what type of tenants you will attract.
[inf_infusionsoft_inline optin_id=optin_2]
You will need an effective marketing strategy that includes a way to may your property "stand out" from other properties of the same criteria.
The rental market nowadays especially in Vancouver and other areas in close proximity is tight and excessive advertising may not be a mandatory channel but if you have renters that have many places to choose from, it is crucial that they know your place is much better than the others.
Having information readily available that showcases how much bigger, cleaner, cheaper, or safer units can differentiate your property from the competition. The more clearly you state the benefits of renting within your premises, the better chance of acquiring the ideal tenant sooner.
Having an effective marketing strategy will bring up the possibility of attracting the appropriate prospect. And one important factor is where you market your rental.
If you decide against acquiring service from a property management company, which does usually pays off in the long run and manage your own rental, here are some useful tips.
If you would like to do the management alone here are the most effective ways to market your rental unit.
Where to Advertise:
• Place a for rent/lease sign that is clearly visible to anyone passing by your rental property, this is definitely something to look into if you are looking to lease your house but most condos will not permit a visible sign on the property exterior.
•The most effective way to market your property is online. At the advent of the internet, many businesses grew rapidly this way. There are plenty of internet sites that specialize in listing rentals, we find Craigslist Vancouver, Kijiji and Padmapper to be the most effective.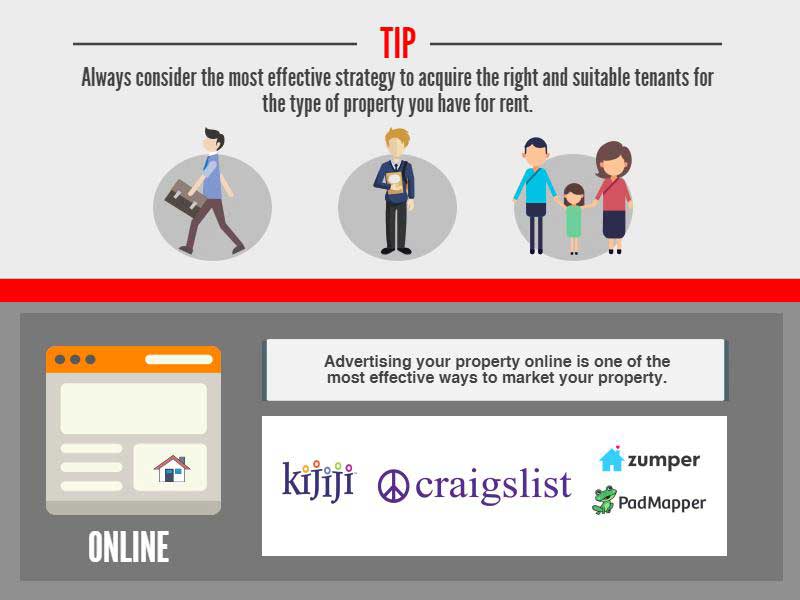 • Students can be ideal tenants for certain area and campus housing offices often provide a free listing service.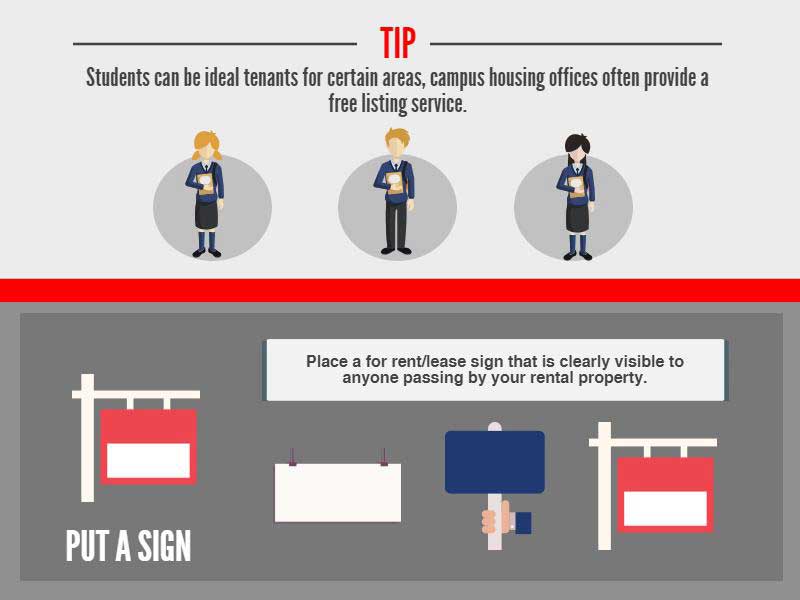 • Word of mouth is probably the most basic practice and can go a very long way. Let your friends, family, or acquaintance know about your rental property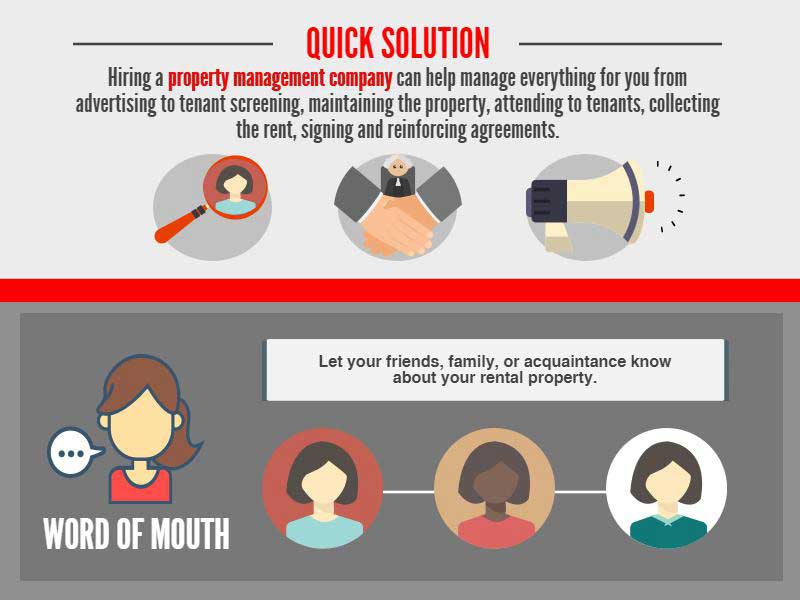 If these sounds too much for you considering you are likely to be juggling a full-time career, Bolld Real Estate Management can definitely help manage your rental property at a reasonable rate that can be written off as an expense against your income tax returns. We market our properties with professionally taken photographs and advertise on online platforms mentioned as well as our website which generates good traffic; another added benefit would be the extra exposure we offer as we always have good prospects looking in the area. With us, you can also rest assure that your property is in good hands as we do routine inspections every 4-6 months with pictures and a brief report on the condition of your property as well.
[inf_infusionsoft_inline optin_id=optin_11]