Short-Term

Vacation Rental Management

in the Lower Mainland and Whistler
---
Bolld is one of the Lower Mainland's Best, Flexible, and most Client-Focused Short-Term Vacation Rental Management Companies. Find out how we can help you
maximize

your rental property profits today!
---
Just a Few Reasons to Consider Bolld:
FLEXIBLE CONTRACTS – NO LONG TERM AGREEMENTS
CLIENT-FOCUSED & COMPETITIVE MANAGEMENT FEE
UNLIMITED OWNER USE
PRICE OPTIMIZATION – MAXIMIZE YOUR INCOME
24/7 LOCAL SUPPORT TEAM
PHENOMENAL HOUSEKEEPING TEAM
WE ARE AN AirBNB SUPERHOST
WE TAKE CARE OF EVERYTHING!
---

GET A FREE & COMPREHENSIVE PROPERTY RENTAL EVALUATION TODAY!
---
Find out how your property compares to other listings:
OR CALL US TODAY: 855-266-8588

What our clients are saying:
Very solid operation. They take care of everything from start to finish and immediately resolve any issues that crop up. Would recommend for anyone looking for a property manager. – Ryan Chen
I reached out to 5 different property management services requesting information on their services. Of the 5, Bolld Real Estate Management was the fastest to respond to my questions, the most professional, most comprehensive and offered the best value for my dollar. – Jordan Mccormick
We had a difficult tenant and Leo and his team were able to assist. They were very professional and we would recommend their services to anyone looking for a professional real estate management company. – TW
FLEXIBLE CONTRACTS
Our goal is to maximize and safeguard your vacation rental by offering exceptional property management services and measurable results. We won't overwhelm you with unnecessary paperwork and long-term agreements. If you are not satisfied with our service, you are free to cancel our property management service anytime.
FRIENDLY MANAGEMENT FEE
Our management fee is both competitive and straight-forward. We reinvest each year in the marketing and upkeep of your property. We won't charge you for cleaning, agent or credit card fees. There are no hidden fees or extra charges.
UNLIMITED OWNER USE
We are happy to fulfill the desire of the owners to enjoy their time with friends and family at their vacation rental as well. If the nights at your property are all booked out, you can exchange them for stays at some other property we manage.
PRICE OPTIMIZATION
We automatically optimize rates in order to maximize your income and attract guests. We keep your vacation rental prices competitive as demand in the market changes. Our innovative tools help us to control and analyze the income, occupancy and complete performance on a monthly basis.
24/7 LOCAL SUPPORT
In charge of our customer support is our local on-site manager available 24/7. He manages our local team including reservations, housekeeping, maintenance and communicates with guests, owners, and local service providers. Our team will take pride in caring for your property as if it was our own.
ATTENTIVE RESERVATIONS TEAM
Our reservations team is in charge of all the bookings, guest screening, equipment rentals and scheduling the cleaning or maintenance of each property. Together with our marketing team, they ensure that your property reaches the highest possible occupancy rate every month.
GREAT HOUSEKEEPING TEAM
We think our housekeeping team is one of the main pillars of our business. They ensure cleanliness of your property and comfort for your guests. By offering a competitive wage to the housekeepers we support both, the local market and the community.
LOCAL FOCUS
Our focus is to invest and support local businesses and community. We partner with small local providers to ensure our guests receive an authentic customer experience. We believe in the growth of the local market and various opportunities for regional companies.
How Much Do We Charge?
Fill out the form below and we'll send you our Service Overview and Fee Structure
Bolld Real Estate Management is an AirBnB
SuperHost
We can help Lower Mainland and Whistler property owners rent out their property for SHORT-TERM vacation rental stays.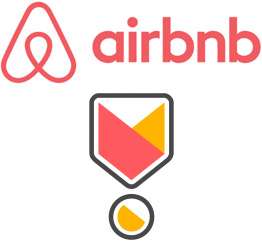 How we Became a SuperHost
>

Host +10 stays in a year
>

 Maintain +90% response rate or higher
>

 Have at least +80% 5 star reviews
>

 Honour all confirmed reservations
SuperHost Benefits
>

 81% Higher occupancy rate
>

 60% more revenue per available day
>

 5% improvement in listing traffic
>

 5% improvement in listing traffic
How it All Works
Six Simple Steps to Get Started
Step-1
Rental Evaluation: What is your property's potential?
It is time for you to sit back and relax. We take care of everything. All you need to do is to watch the progress and check your bank account once a month.
Step-2
Initial Property Inspection
We visit your property and thoroughly inspect every corner. At this point we look for any standout features and aspects of your property that could be used to market your rental. At the same time we look for any areas that would need an upgrade in order to increase your potential revenue. Our goal is to maximize it.
Step-3
Management Strategy?
We develop a check-in procedure plan and house manual to streamline the check-in process and maintenance procedures to maximize every guest's experience. A detailed plan for a maintenance schedule and inventory management is prepared.
Step-4
Marketing & Strategy Pricing
Based on the data analysis we prepare a nightly rate schedule. We analyze the pricing of the properties which directly compete with yours and position it successfully and strategically.
Step-5
Go Live
We are ready! Now that we've determined how to position your property, we take professional pictures and prepare listings on AirBnB and HomeAway. We prepare a detailed inventory list and stock up your property with all the necessary supplies. We then begin accepting bookings.
Step-6
Sit Back and Relax
It is time for you to sit back and relax. We take care of everything. All you need to do is to watch the progress and check your bank account once a month.