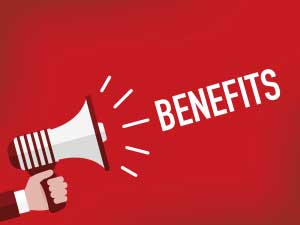 Any smart real estate investor will tell you that a reliable management company an essential tool in making investments as profitable as possible. As the leading Vancouver property management company, Bolld Real Estate Management is here to maximize your investment's earning potential.
We take pride in specializing in residential rental property management services, which includes services such as:
Free Rental Market Assessment of Your Property
Maximized Rental Incomes through Proper Market Pricing
Advertising and Promotion of Your Property
Collection of Rent and Handling of Late Rental Issues
Complete Financial Statements
Management of Tenant Requests, Complaints or Emergencies
Minimization of Vacancy Rates
Handling of All Maintenance and Repair Issues
Extensive Tenant Screening Including Background Checks and Relevant Security and Credit/Employment Checks
Ensuring That All Legal / Paperwork Requirements Are Met
Regular Inspections of Your Property To Protect Your Investment
Management of Lease Renewals, Strata Notices and Rent Increases
Higher quality tenants – Our extensive tenant screening process allows for better quality tenants. Since tenants are screened, they are generally: more reliable, pay on time, rent for longer periods of time, care for the unit more, and overall cause less problems.
Less time in-between vacancy cycles – This is achieved in a 3-step process, first is to improve and prepare the property for rent, second is to come up with the optimal rental rate, and third is to advertise your property effectively.
Superior tenant retention – Our property management services, ranging from the repairs and maintenances to the advertising and promoting, help lead to the good tenants staying for longer periods of time.
Streamlined rent collection process – Since our client's tenants realize that our property managers were hired on to collect fees, generally they will be able to collect rent much easier than the original owner. This leads to a quicker system of payment for all parties involved.
Spend less on maintenance and repairs – Since the contractors and maintenance staff we employ are of the highest caliber, our client's will generally have to make improvements less frequently.
All of these services are ultimately driving towards our final goal, which is to increase the value of our client's investment. By hiring Bolld Rental Property Management, you are taking the first step to improving your property and increasing your investment's value.
To learn more about Bolld property management services, please call 1(855) 266-8588 or click here to get started.
[inf_infusionsoft_inline optin_id=optin_11]