Ratings and Reviews
This section allows consumers like you to express their own opinions and comments.
Bolld Real Estate Management does not represent or warrant the accuracy of any statements or service claims made here, nor endorses any opinions within this section.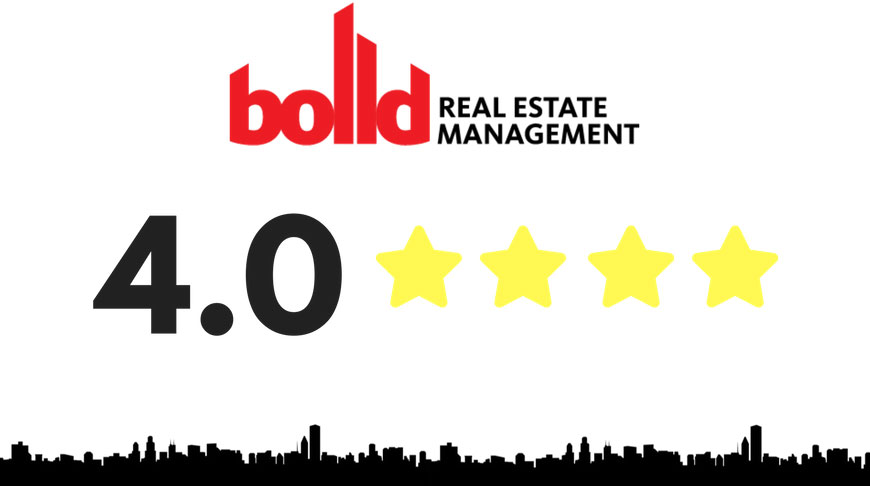 Overall Rating 
Bolld Real Estate Management believes that excellence is the highest level of customer service.
Our goal is to provide our customers with the highest level of satisfaction.
Please tell us what can we do or improve on to elevate your customer experience.
We take your feedback, ratings, and reviews very seriously.
Please leave us your email address or phone number if you would like to discuss your experience with us.