WHAT DO WE DO AND HOW MUCH DO WE CHARGE
We take care of everything and our service is all inclusive
Enter your name and email now to receive the details right away!
Who We Are ?
Our company has been in the business for several years as a residential management company. We focus on meeting the needs of property owners that own a variety of different properties as coop apartments and condos. We have a specific focus on luxury apartments, where we can offer you the attention to detail that is required for these high-end properties. Through the use of the latest technology, we have streamlined the process so that we can ensure that we maximize your income while minimizing your expenses.
What are the Services Offered by Our Company?
We want to make owning investment properties a lot less stressful. We have designed our services so that you can just relax and let the money come in while we take care all of the daily requirements of managing the property
Why Choose Us?
The real estate market in Vancouver can be very complex which is why you should invest in a property manager. We can make investment property a positive and prosperous experience. We will maximize your profits.
With the very best, verifiable, expert, effective strategies, centralizing in the marketing of rental properties, we make it a must to offer the very best of quality service to all our clients as well as tenants.
We believe that the basis of every good relationship between the owners, tenants and the property manager, is a property that is maintained properly and friendly, approachable managers.
Our company is certified by both the Real Estate Council of British Columbia and the Consumer Protection Agency of BC. This allows us to manage both long-term rentals administered by the Real Estate Service Act as well as the Residential Tenancy Act and Short Term or Vacation Rentals which are administered by the Business Practices and Consumer Protection Act, SBC (2004). This means, we are able to advertise all your furnished properties through a variety of channels to target various markets and increase the revenues of your rental.
We are licensed, bonded, insured and very attentive. In the past year, we have productively kept back vacancy rates of furnished properties to under 10%. Our clients, long term investment property owners, have experienced historically high monthly revenues for their properties.
THE BOLLD TEAM
Many property managers work independently and basically compete against each other within the same company. At Bolld we work as a team. No matter who receives the rental inquiry, maintenance request or strata notice, all members of our team will be notified. The property manager that is available, closest to the property or has the best expertise in the particular field will take care of the matter. We strongly believe that efficient property management is a team effort.
With proven, professional, and effective techniques, specializing in the marketing of rental properties, we strive to provide top quality service to our clients and tenants. We believe that the foundation of a good relationship between the owners, the tenants and the property manager, is a well maintained property and approachable, responsive managers. A lower ratio of properties per manager also allows us to give both your property, and your tenant, the attention that they need.
OUR MISSION
To maximize and safeguard your investment property and provide our tenants with a well maintained and safe home.
OUR VISION
To be the leader in quality and innovation in rental property management services.
OUR PHILOSOPHY
Every property and property owner requires an individual attention and personalized service.
WHO WE ARE
We are an independent licensed rental management company with property managers with years of experience in rental property management. We live, breathe and eat rental property management and our entire focus is on maximizing your investment. Our advice is always well informed and independent. BolldPM was founded on the principles of trust, innovation and reliability. We facilitate the use of modern-day technology to its fullest extent and to maximize the value of our services.
MY PROMISE
I will take pride in caring for your property as it was my own. The success of our company will be measured by the success of your investment. I will constantly work on efficiency of our products to keep you ahead and provide you a top quality service at affordable rates and accordingly maximize your investment.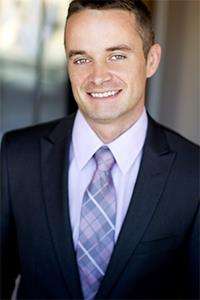 Leo Chrenko
Founder and Managing Broker
WHAT DO WE DO AND HOW MUCH DO WE CHARGE
We take care of everything and our service is all inclusive
Enter your name and email now to receive the details right away!